Disney released the hit Cars in 2006, and then waited another 7 years before releasing Planes last year.  They were obviously onto something good, for it took less than a year to release their latest in this animated world of Planes: Fire and Rescue.
I've been super excited to share this review for I've been posting all about Disney's Planes: Fire and Rescue for the past month.  Sharing the process of making this film, including the research, chatting with the director and executive producer, how they bring the voices to life in the sound booth, and the interview with Julie Bowen who plays Dipper has made me excited to finally share my review.
Disney's Planes: Fire and Rescue Movie Review
There is something about this universe that Cars and Planes take place that is so familiar and fun that instantly from the start of the film I couldn't help but to smile.  With new characters mixed in with the old, it was really like checking up on some animated friends.
Dane Cook returns as Dusty Crophopper in the sequel, and this time he embarks on a career in aerial firefighting after finding out he has a damaged engine that will put an end to his racing career.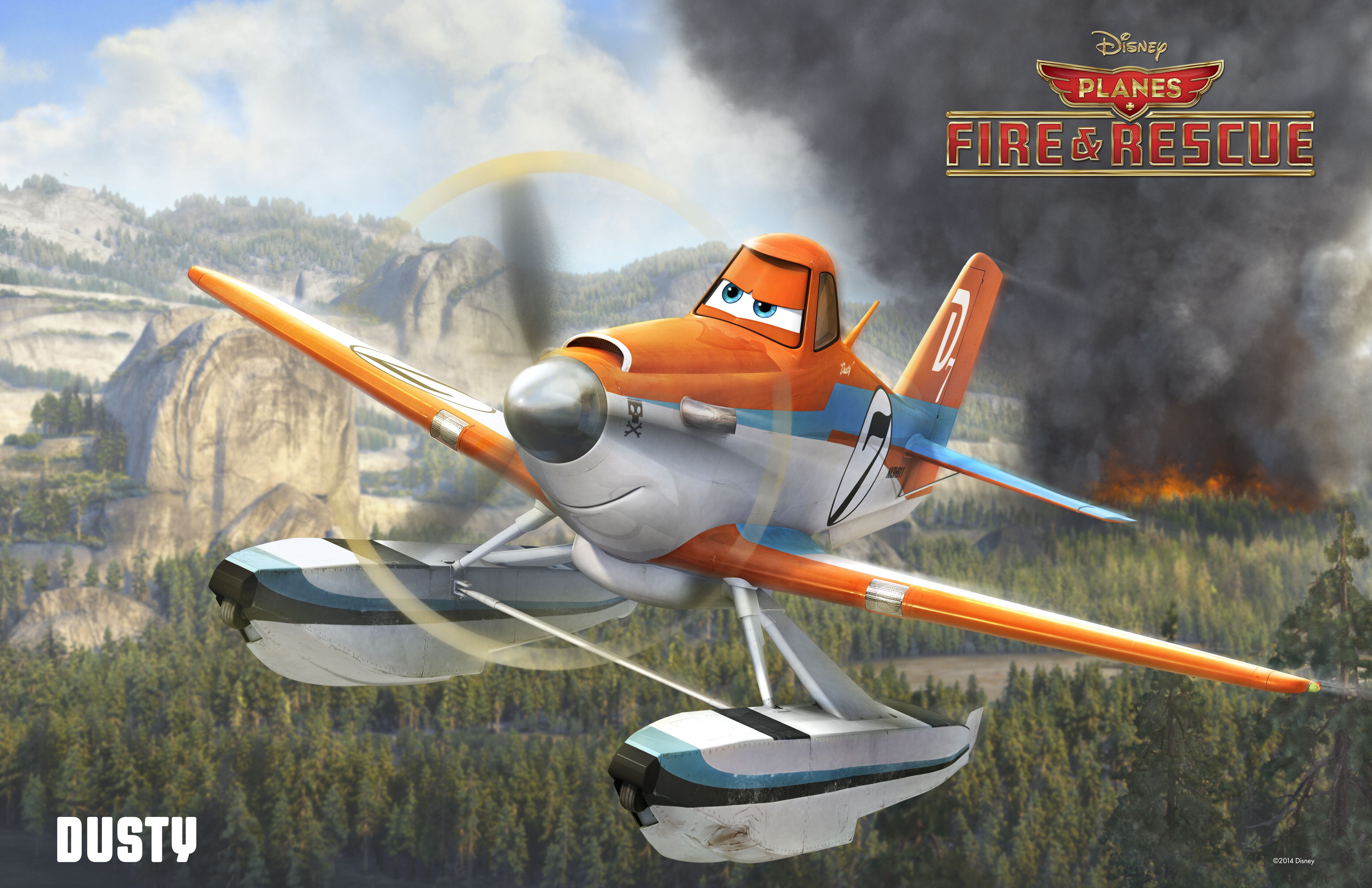 Watching Dusty along with his new friends, veteran fire and rescue helicopter Blade Ranger (Ed Harris) along with his heroic team which includes the very spunky Dipper (Julie Bowen), they show no fear as they battle a crazy wildfire.  In this, Dusty learns what it takes to become a true hero.
Perfect for both adults and kids, you will be laughing and loving the cameos – think 80's TV show hits.  Probably one of my favorite scenes in the movie is a wink at C.H.I.P.S. Wanna, laugh?  See for yourself!
If you are looking for the perfect family summer film, you've found it.  It is always great when adults can enjoy a movie just as much (maybe even more) than the kids.
Planes: Fire and Rescue DVD will be available November 4th!
Latest posts by Trippin with Tara
(see all)